Flower Essence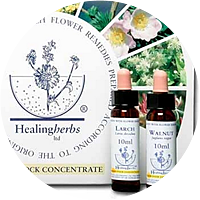 We use Back flower essence of "Healing Herbs", England, for all the sessions and workshops.
---
Private session
Flower essence promotes your own transformation by nature, considering your present problems and situations.
We serve a dosage bottle and, if needed, cream for skin or spray bottle, made by choice from 38 remedies of Healing Herbs, England.
< Time of consultation >
1.5 hours to 2 hours (by reference) with dosage bottle.
< Fee >
– 5,000(JPY) : for only flower essence consultation.
– 3,000(JPY) : flower essence consultation fee when consulting with Astrology also.
* Flower Essence influences body and mind together, but it's not the medicine that is used for the heavy sickness by medical doctor. Please understand that Flower Essence is not the item of medical acts. But, as Doctor Back told, we always consider that the sickness of the body exists with the mental situation, and that we serve the mental and spiritual health examined by disorders of the body.
* All the session is by advance reservation only, thank you.
---
Workshop / Class
We hold workshops and classes on Flower Essence, in that you can learn about Flower Essence, for example what is Flower Essence, and what is the energy of the Flower.
And also we can plan the collaborated class on Flower Essence and Astrology, or Flower Essence and herbs, etc. Please contact about details, and give us the requests.
---
Bach Flower Essence Biginner's Class certified by Myki (Healing Herbs' Official dealer in Japan)
6 hours beginner's class, in that you can learn from the very beginner's lever (what's the Flower Essence?) to the situation that you can choose the essences and make the dosage bottle yourself.
You can take this class from only 1 participant. Please contact.
< Fee >
12,960(JPY) : 6hours, text and 2 dosage bottles are included.
We'll change and integrate our session menu, also the fee will be changed occasionaly.
---
Leader and teacher of all the sessions, workshops, and classes : Aquilah from AkaSha
– Bach Flower Essence practisioner certified by Healing Herbs (England)
– Bach Flower Essence beginner's class teacher certified by Myki (Healing Herbs' Official dealer in Japan)