Healing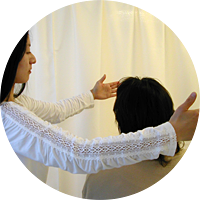 Healing session is the private session that the healer don't touch your body itself, but cleanse your Aura and Chakra.
When you want to change and progress your present situation rapidly, and/or when you feel that you need to be pushed to go ahead with a first step after you understand your situation with Astrology and/or Flower Essence session, Healing session is very powerfull that healer moves your energy directly and rapidly.
Healing is effective not only for the clients who don't feel well about their physical condition, but also who feels nice and healthy. Healing is also a small help to people who is going to "Well being" and "Mind's and Soul's advancement". So Healing starts when you feel like you want to give yourself the time and the occasion for facing your inner self and your body condition during your busy daily life.
Healing is also effective when you want to accelerate the spead of your change in your ordinaly life, so it may make you be conscious about your NEW innner aspect.
Healing is the act that moves energy itself. Even if the clients can't feel the healing energy, his/her energy moves itself in the dimension that you are ready to go. If you want to understand consciously how is your enegy and the reason of your present problem and your feeling, not only changing your energy, so Astrology session is very effectife.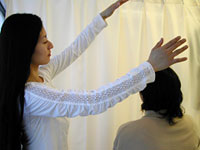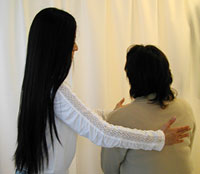 *Healing effect to the body unwellness, but it's not the medical act. Please understand that it's not the equal to medical doctor's procedure and diagnosis, especially if you have some special sickness.
*If you are in after 3 months pregnancy, you can't take our Healing session, sorry, because it also affects to baby in your womb.
< Time of consultation >
60 min. around / 1 session
< 1 session fee >
– 3,000(JPY) : when you take only Healing session
– 2,000(JPY) : when you take with other session (Astrology and/or Flower Essence)
< Healing practitioner >
Aquilah from AkaSha ( Devine healer certified by Clearsight in USA )