Profile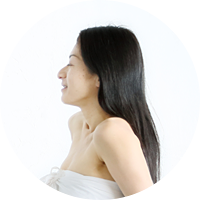 Leader of all the astrological sessions, workshops, and classes : Aquilah
Aquilah's private web : http://aquilah.net/
---
I the leader of AkaSha, studied Western Astrology from 1992 by books and classes by corerspondance or by commute. In Japan, I was strongly influenced by one of Japanese essoteric astrologer. At the same time, I hold the study group of experiential astrology in Tokyo, Japan, as I considered Astrology as creative tool.
In 1998, I started astrological consulting by E-mail, phone, and by face to face, and have substantial experiences after that. I alway consider the readings that the clients can accept their own changes and awareness to themselves and other thinks, and that they can go ahead by themselves.
Since 2005, I hold a study group on Astrology "Astro Conscious" in Tokyo, sharing the technique of experiencial astrology and teaching the practical way of reading of astrology. I made may motto to share the way how to contact deeply the enervy of the planets.
Since 1999 during few years, I joined the classes and workshops of Tibetan buddhism and spiritual/energetic teachings. I learned many kinds of healing techniques from the famous healer and spiritual leader abroad, and also started to practice of Flower Essence (FES, etc.).
Since 2004, I started to learn more practical healing techniqhes, then to share the healing to many clients in Tokyo.
In 2011, on the occasion of the disaster in Fukushima, I came back to my home town Oita citiy, started there workshops on Astrology and private session.
Since 2013, I started again the study on herbs that I was familier in my childhood, and also got strong interests to traditional natural medicine as Ayurveda.
Then now my work style policies is the connection between "Astro" and "Earth", trough the study of nature world like plants and energy fields.
---
Aquilah
– Devine Healer certified by Clear Sight (USA)
– Bach Flower Essence practitioner certified by Healing Herbs (England)
– Back Flower Essence beginner's class teacher certified by Myki (Healing Herbs official dealer in Japan)
– Herbal Therapist certified by Japan Medical Herb Association
– Ayurveda adviser certified by Japanese Association for Promotion of Ayurveda